PJ DOUGLAS Reviews Our Padded Duffle Coats
We asked one of the bloggers at Dad AF to review our Padded Duffle Coats – here's what PJ had to say, in his own words…
"Small men become big boys through the influence of big men who care about small boys" Author – Unknown
So states the credo on MANCUB's website, fancy quote or something they really believe? I'm inclined to go with the latter and here's why.
During the start of the pandemic Dominique, the mother of MANCUB, sent our hand gel to customers understanding that it was hard to find. She did this with handwritten notes, the same that will arrive in every order from the site because she isn't the invisible head of a company who doesn't get involved, she cares and this shows in her product.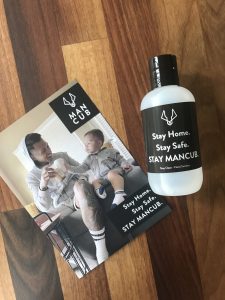 To give a bit of background MANCUB provide matching outfits for father and son, uncle and nephew or any other man and cub pairing you can think of, from hats and t shirts to coats (which we will review below) and sunglasses, a huge range of products are on hand so you can match up.
The padded duffle coat we both tried is perfect, unfortunately we have had one of the hottest summers on record (typical in lockdown!) and wearing it out in the heat for a few quick photos with my son I became aware how warm I was getting, thanks to them being injected with ultralight down making them cosy but lightweight.
On top of the cosy inside you'll find the matching logos on the arm, inside pockets, wood toggles, detachable hoods and concealed flap pockets, the whole thing feels like a swiss army outfit, perfect for all the extra bits and bobs you need as a dad (pocket for their favourite hot wheels car? Absolutely!)
It has quickly become my son's favourite jacket and the amount of people who have commented how great it looks (I get maybe 10% of the compliments on mine than he does but he is a lot cuter) always make me feel good knowing I've helped make him look cool.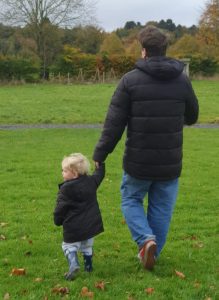 But what about when your child grows up? Well MANCUB have though of this and will do you a discounted rate if you want to buy the same thing again from them in the next size up, problem solved!
So any negatives? Honestly the only one I can think of is that the initial price is a lot higher than you would see in supermarkets or other retailers, this jacket for example usually retails at £150.00 however! When you view this as a complete package of an adult and child's jacket, at impeccable quality, with a discount on the next and something unique that others will both want and compliment you on, the price is more than fair.
MANCUB also regularly do sales, as I write their bomber jacket in blue camo which is usually £155.00 has been slashed down to £84.00 for example.
Overall this is an amazing product for you and your son, godson, nephew or grandson and I hope you all get to experience it soon!