Written by Jonathan Clarke
There are certain father and son names that transcend sport. Giants that unite generations, define eras and command mutual respect – even from rivals. One such name in football is Maldini. In Italian, the surname means 'bold and brave' – rather fitting if you were to see them play.

A first in a new series, this article will profile how a family born in the modest city of Trieste, became the symbol of one of the biggest football clubs in the world.
L
Cesare Maldini: A Passion Ignited

In 1954 at the age of 22, Cesare Maldini made the 260-mile trip across the north of Italy to join his boyhood dream team, A.C. Milan. He would remain there for 13 years, winning multiple trophies and earning a reputation as one of the most fearsome defenders and leaders.

He made history by becoming captain in 1961 and going on to beat Benfica in the 1963 European Cup final. This made him AC Milan's first ever player to captain their side to glory on the biggest stage in club football.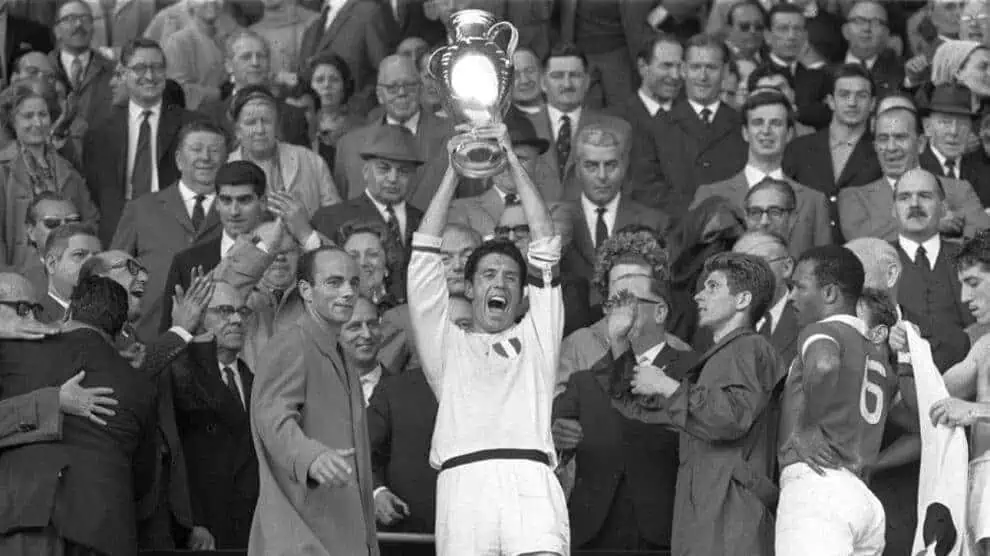 Before retirement, Cesare would make 451 appearances on the field – 412 of these were with Milan. He's spoken several times about his unconditional love for the club, and bursts with pride at all he achieved with them. The best was yet to come though.

In 1968, Cesare's wife, Marisa, gave birth to a healthy boy. They didn't know it then, but he would go on to change football forever…

When the Apprentice Became the Master

"Paolo move! Think about your next move!" – Cesare would scream (but with much more italian pizzazz) from the sidelines. "Muovi i piedi!"

The young boy he screamed at was his son, Paolo – who was now part of the AC Milan youth team. In 1984 at just 16 years old, the young apprentice lifted the Coppa Italia Primavera – the first of a trophy-laiden career. And this career was spent, even more so than his father before him, entirely with AC Milan.

25 years. 26 trophies. 902 appearances.

These stats, to any football fan, are unspoken poetry in today's money-driven market. Perhaps the most remarkable stat of all is his success on the European stage.
As his father had captained AC Milan to their first ever victory in 1963, Paolo lifted the same cup a quarter century later. He lifted it again the following year… and again three years after that.

Before he was done, Paolo Maldini lifted the Champions League trophy (European Cup) an astonishing five times. He made football's crown jewel, its prized possession, a collectible commodity.
"My grandfather is Milan, my father is Milan, I'm Milan and my son is Milan. Forget it."

– Cesare Maldini to Sir Alex Ferguson when he tried to sign Paolo
His partnerships with the likes of Baresi, Costacurta and Nesta were formidable, dynamic and impenetrable. Players came and went. Managers were signed and sacked. But there was always Paolo. A marshal and gladiator in defence, a torch bearer for a family name that may as well appear on the club crest.

And all the while, as Paolo took Milan from final to final, Cesare the old master played important roles on the national scene, as he managed Italy between 1980-1998. As an assistant manager, Cesare helped them conquer the world in 1982 as they lifted the World Cup trophy – and he helped them to another final in 1994, this time as head coach.
It's here they would lose to Brazil on penalties (yes, that famous heartbreaking miss by Baggio) and, coincidentally, that would also be the closest Paolo ever came to winning the World Cup.
---
---
It was Cesare's success and devotion to the national team that made the Maldini name universally loved across the country. And it was Paolo's finesse, grit and guile on the pitch that made Milan fans swoon, and everyone else stand up, applaud and appreciate. They knew they were witnessing the greatest defender of all time.

Passing It Forward

Paolo Maldini retired in 2009 at the age of 40 (though he still looked in his prime). And so does the dynasty end with him? Of course not…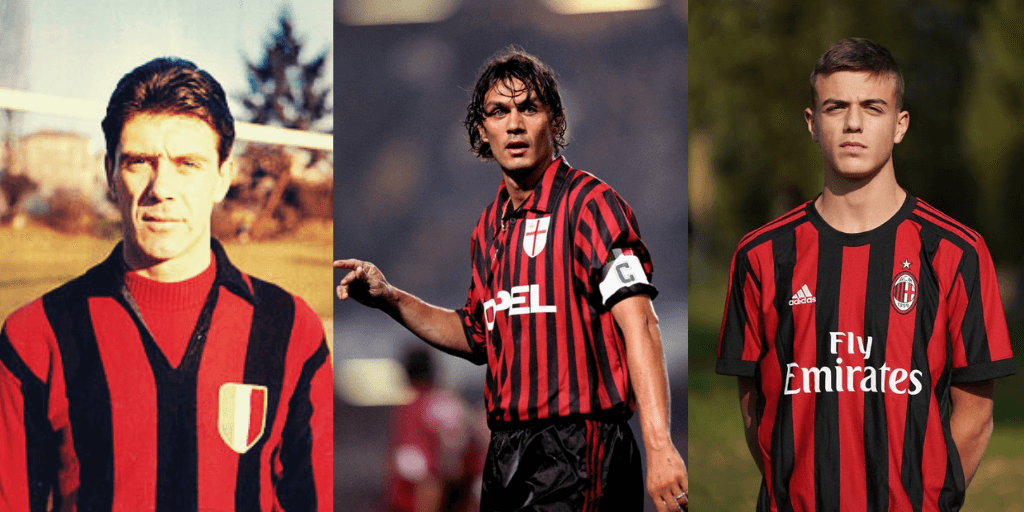 Daniel Maldini has huge boots to fill, there's no getting around it (though he did score his first goal recently). But with that surname on his back he has a higher standard to hold himself to, an unmatched mentor in his father, and a family legend to resurrect and maintain.

Whether he surpasses his old man's achievements is doubtful in these times – as Serie A and AC Milan are not the powerhouses they were in the 90s. But if he can muster even a half of what his father was on the pitch, he will be doing just fine.
Call this a passion, an obsession or a love story – the relationship between the Maldini family and AC Milan football club is ongoing and the fire still flames. And we think the 'beautiful game' is even more beautiful because of that.