#DONATEFORDILLY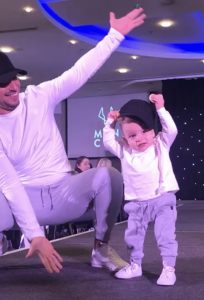 Many of you will recognise Dillan from our social media ad campaigns.
He's the super cute Cub that opened our Charity Fashion Show with his Dad last year.
Unfortunately, he has since been diagnosed with Cancer – B-Cell Acute Lymphoblastic Leukaemia – and now he needs our help!
Help Us To Help Dilly 
Fortunately, Dilly's prognosis is good. They caught the cancer early and he's now in the hands of the incredible health care professionals at Great Ormond Street Hospital. Despite the difficult journey ahead, he and his parents now want to do something to give back.
During the lengthy hospital stay for Dilly's lifesaving chemotherapy program and the many visits to district and local hospitals, his parents noticed the severe lack of play and sensory equipment. They were fortunate enough to bring their own toys into hospital for Dillan, but many other children on the cancer wards weren't so lucky.
This inspired them to launch 'Dilly's Toy Factory'. Their target is to raise £50k to buy much needed play equipment for those underfunded children's cancer wards.
You can read more about Dilly's amazing story here, or follow his journey over on Mums Instagram @amy_rambo
Dilly's Toy Factory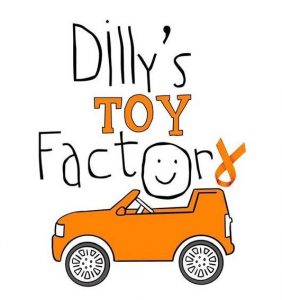 How can you help? Well, we're giving you £5 OFF all products site-wide using the code below, and each time this discount code is used, we will donate £5 to Dilly's Toy Factory supporting those cancer wards in desperate need of play equipment.
Code – 'DONATEFORDILLY'
It's #winwin
He's Already Making a Difference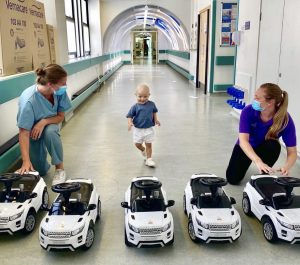 The first drop of toys from 'Dilly's Toy Factory' landed last week!….but there is still a long way to go. Help us to help Dilly. Please dig deep and either donate directly, or make your order count to a good cause by using the discount code 'DONATEFORDILLY'