Why Matching Swimwear Gets The Kids Even More Excited About Quality Time With Dad On Holiday
Have you been dreaming about a holiday since January 1st? …Yeah, Us Too!
Okay, so wanderlust may no longer mean white sandy beaches, a Bali body, sunset cocktails and dinner at swanky restaurants. In fact, the thought of your small human screaming the plane down en-route might actually be enough to put you off the idea completely…
Sunbathing will be limited, and peaceful meals are a thing of the past, BUT family holidays are a different kind of fun.  It's about quality time with your gang.
Just for one second image you're your kid. Now image this…Unlimited fun. In the sun. With Dad! Embrace that thought for a minute.
Stay with us, you're still your kid…
Now imagine its day 1 of the holiday and it's time to get dressed. Dad pulls out Your swim trunks, and they are the same as His. That's right, matching swimwear. You get to wear the same as your Hero (and play in the pool AND have his undivided attention). It's officially the best day ever!
Who's more excited, Cub, or Dad seeing his Cub's elated face at the prospect of being like him? We're not sure, but there's definitely #allthefeels.
Cue some serious Father and Son bonding, making memories that will last a lifetime.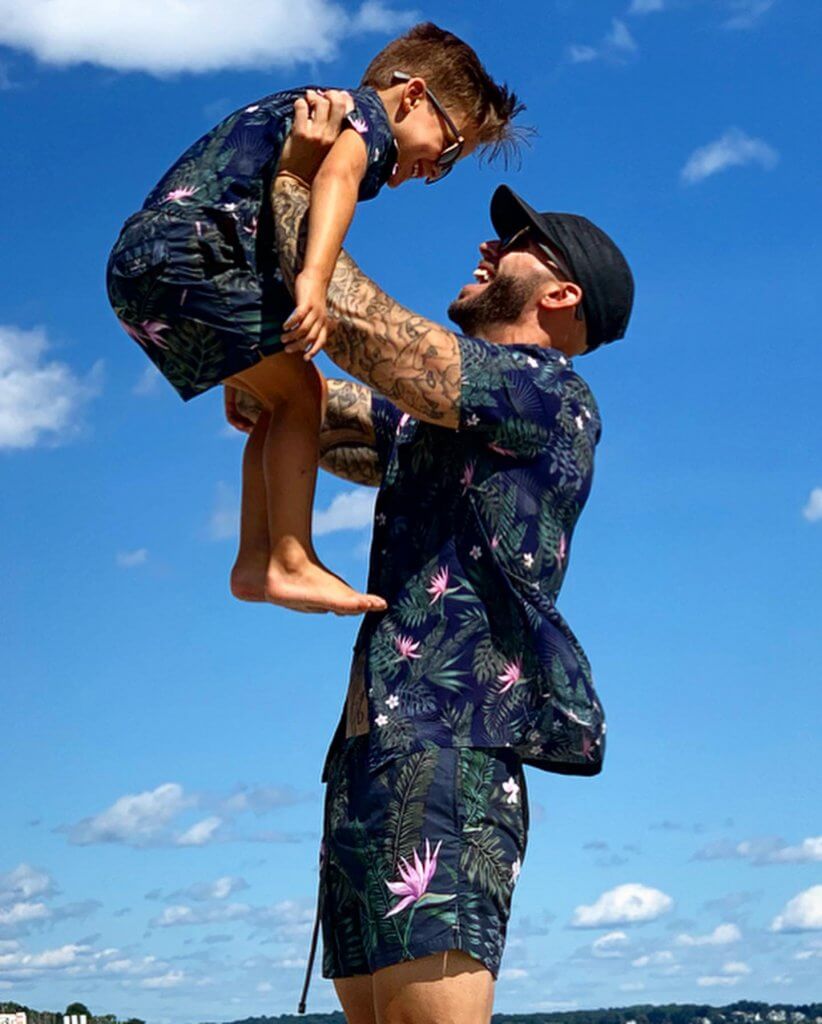 Quality time
Happy kids make for happy parents, and holidays are all about doing things you can all enjoy together. Matching swimwear is symbolic of the unique Father Son bond and will encourage one-on-one time whichever activity is at play.
Proud to match with Dad
Whether it's lounging by the pool, bat and ball on the beach, or an ice lolly hunt, your Cub will be right by your side. He'll be proud to match with Dad. This won't last forever you know, so let's lap up the Cool Dad vibes while we can.
Confidence: Home & Away
Matching with dad in the sunshine will give your Cub encouragement in and around the water and boost confidence throughout his holiday. Cubs will feel determined to face anything the day throws at them handling it like a Superhero, just like Dad. This confidence will continue after their travels, promoting self-esteem and a sense of belonging both home and away.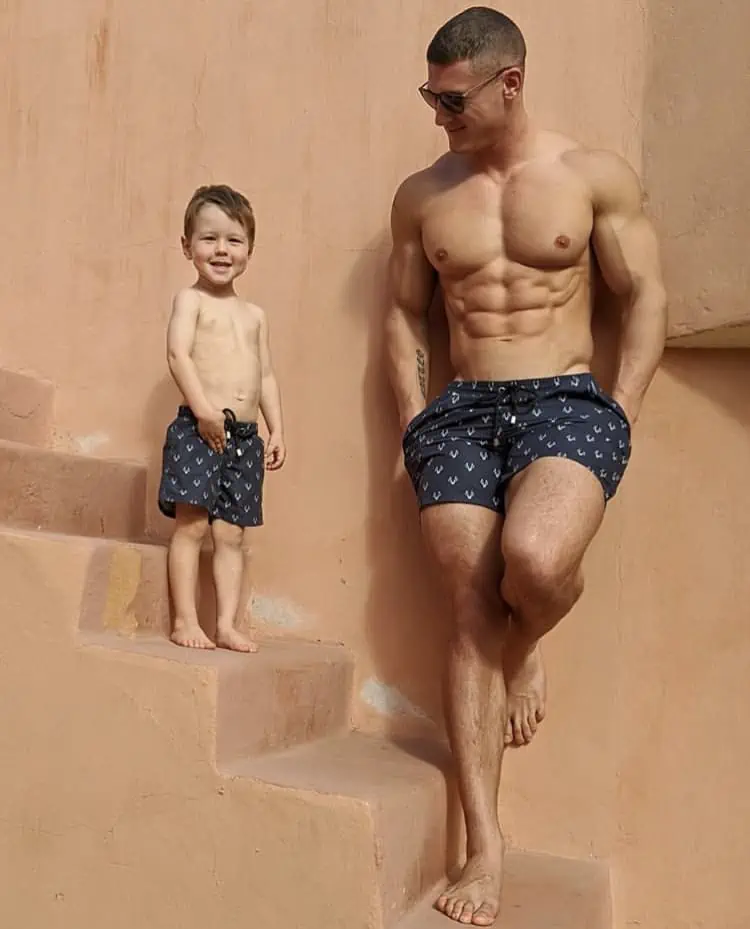 Twinning is winning
Matching family outfits are 'in'! If you've not yet cracked up the confidence to rock this style on home ground, then your holiday will be a good opener. Swimshorts are easy to match without too much thought around how to style your look.
Family style – capture it!
Cubs will be super excited every morning to get ready for a packed day at the beach or by the pool and will love showing off their style to everyone around them. Matching with Dad will turn heads and inspire. Your Cub will enjoy the attention, and perhaps Dad will too.
Everyone loves a bit of a holiday spam on their Instagram but throwing in a #matchymatchy will take it to the next level. so why not inspire others and share your snaps!
Don't forget to use the hashtag #BeingMANCUB
Let the holiday countdown begin…and in the meantime, shop our matching styles